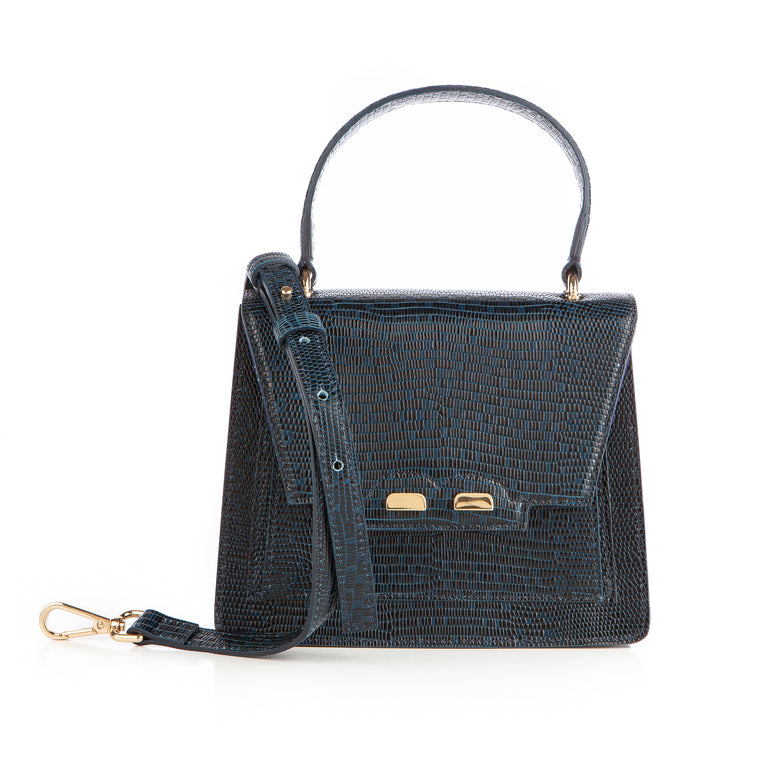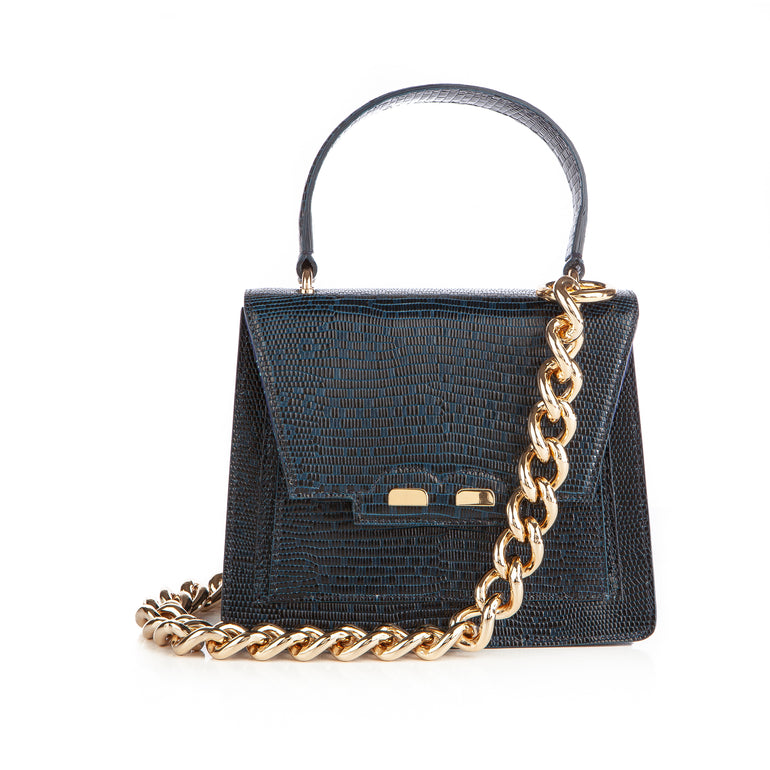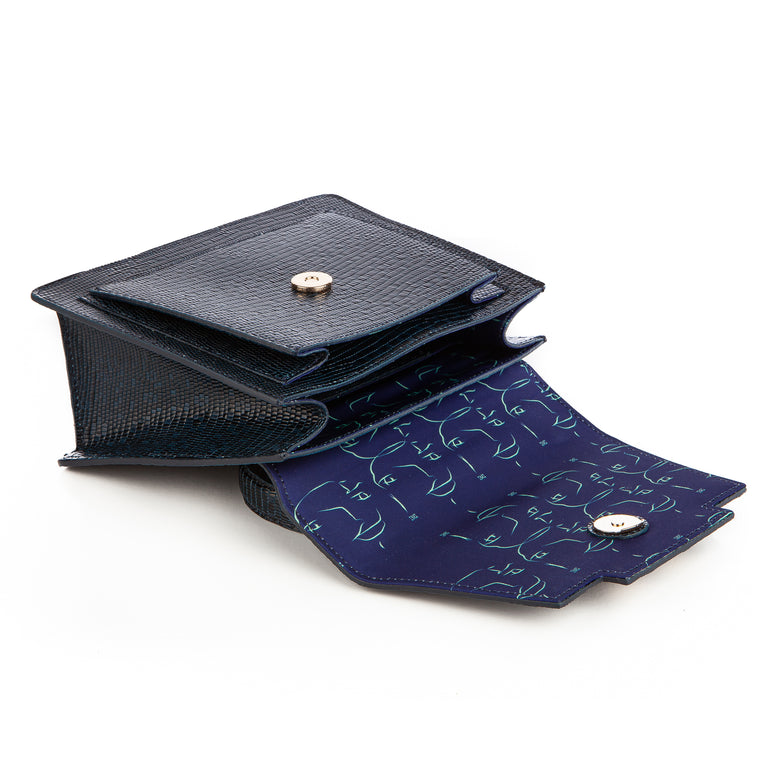 The Isabel in Navy Matrix
Description

Return Policy
Designed in collaboration with Alexa Pulitzer and proudly handcrafted in Italy by the finest artisans.
You surpass the ordinary and naturally push the envelope when wearing this top handle bag, designed to be bold with Alexa's iconic gold plated "King Gator" on the front, and "Invest in Yourself" emblazoned on the inside marbleized liner. 
This sophisticated, handle bag is a powerful statement piece to be worn in a variety of ways, as the cross-body strap and gold chain are both removable.
Named after an icon, The Isabel paves the way to be bold while offering versatility in how you wear it.
When purchasing, you may select the chain length: short or long – or both
Product Sizing:
7.7"L x 3.2"D x 5.6"W (without handle) 9.6"W (with handle) 
Handle with 3.9" drop 
60cm chain strap and 21.2 detachable leather strap 45" adjusts to 52.5"
Handcrafted in Northern Italy


Made with the finest Italian hide

Alexa Pulitzer's "King Gator" Hand-Dipped Gold Hardware

Gold Chain Strap

Magnetic Closure 

Inside Pocket

4 credit card slots inside

Interior Lining Artist: Alexa Pulitzer
Interior Color: Marbleized Pink with gold foil "Invest in Yourself"

Dustbag Included
* There are no returns as each item is individually handcrafted *  Discount Codes do not apply to collaboration items *
You can return your item 14 days from the date you received it.

Items that can't be returned include:
Collaboration Items, Discounted / Sale Items

For all returns, please include the purchased item, along with Proof of purchase and the dustbag. 
see more details here
The Isabel in Navy Matrix