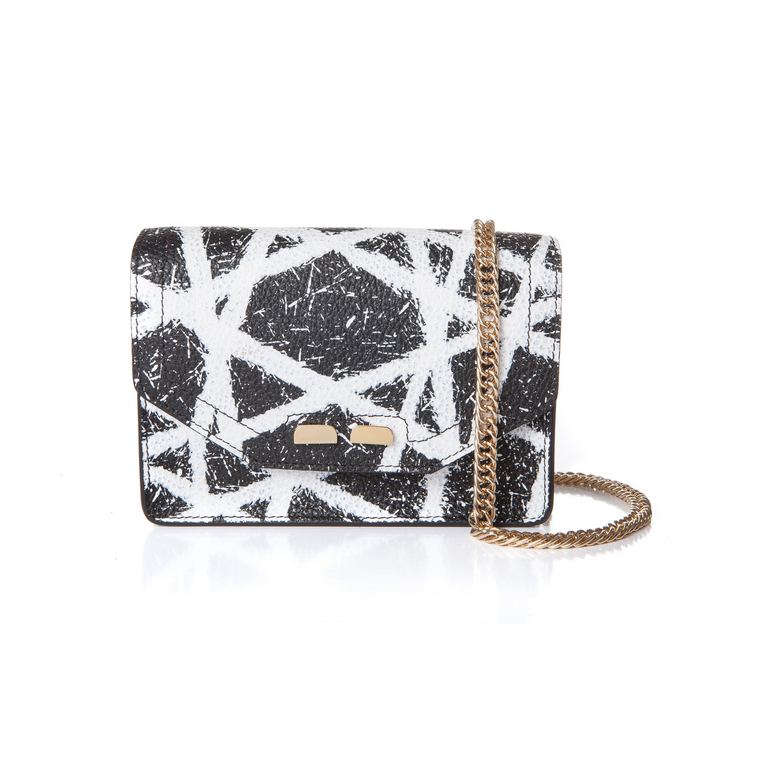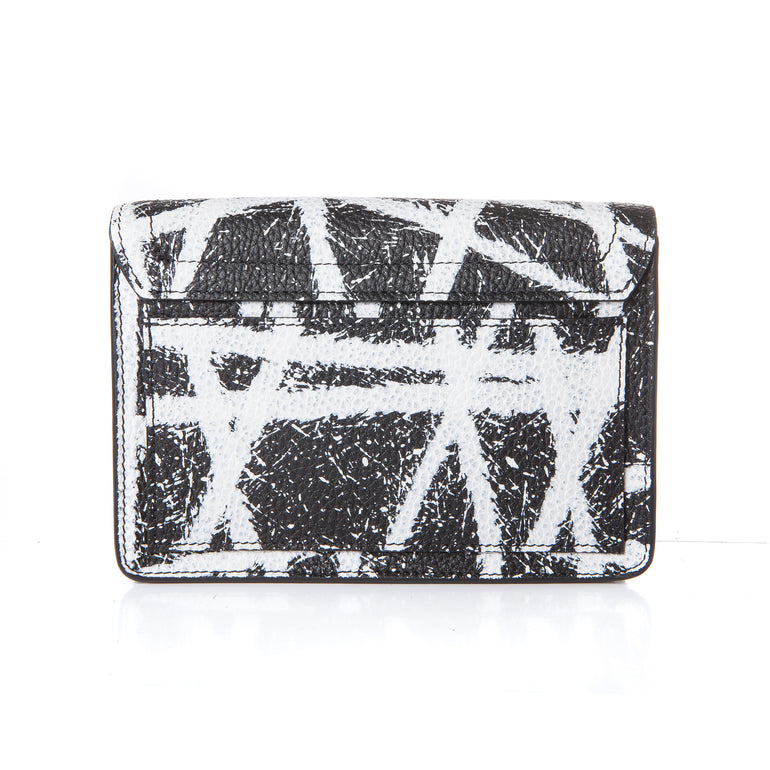 LIMITED EDITION Samuel in Black Leather with White Paint
Description

Return Policy
For each purchase of this Limited Edition Samuel,  25% will be given to Equal Justice Initiative. It is the mission of EJI to end mass incarceration, excessive punishment, and racial inequality, a mission I am thrilled to stand behind.
This bag is the perfect addition to your going-out outfit, date night, cocktail party, AND concerts/ sporting events! 

No need for clear, this bag is the perfect size ( confirmed regulated size 4.5 x 6.5)  to go to all of your concerts and sports games! This is the standard size for most sporting arenas, there may be some exceptions to the rule. 
The Samuel features 4 credit card slots and an inside pocket to hold your identification and cards safely. It has a 125 cm gold chain and magnetic closure. 
Height: 4.5
Length: 6.5                                                                                                         
Handcrafted in the North of Italy
Made with the finest Italian hide
Gold Chain Strap
Has 4 credit card slots
Inside Pocket
Custom Hand-Dipped Gold B Hardware
Gold Chain Strap
Magnetic Closure 
Dustbag Included
Interior Color: Black 
You can return your item 14 days from the date you received it.

Items that can't be returned include:
Collaboration Items, Discounted / Sale Items

For all returns, please include the purchased item, along with Proof of purchase and the dustbag. 
see more details here
LIMITED EDITION Samuel in Black Leather with White Paint