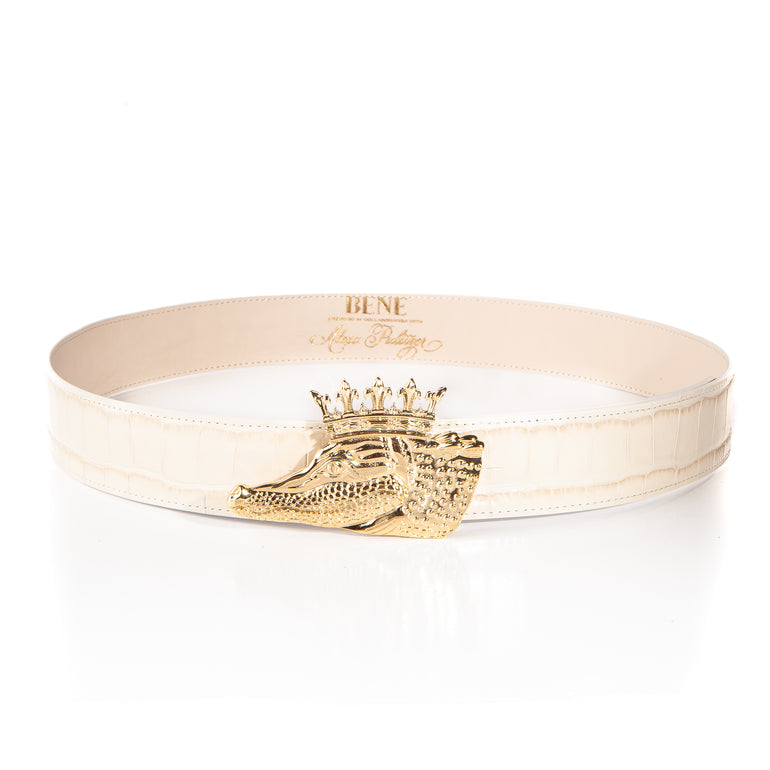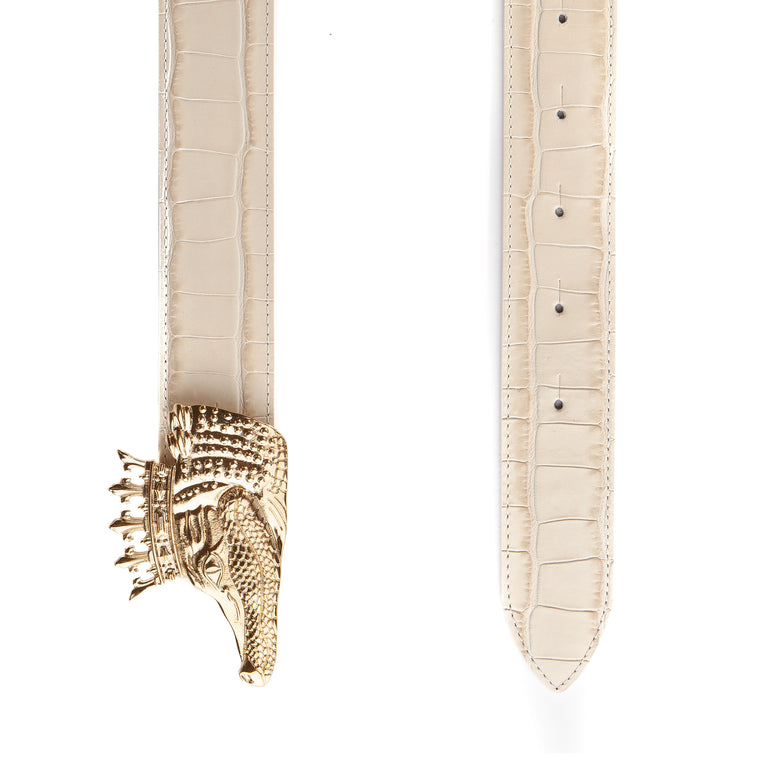 BENE x Alexa Pulitzer King Gator Leather Belt in Latte Croc
Description

Return Policy
All hail "King Gator" by Alexa Pulitzer.
 Alligators ruled the city of New Orleans long before the Europeans claimed it, and ages before Swamp People made them television superstars. Alligators are over 30 million years old. Yes million. They're basically living dinosaurs, and arguably the most adaptable creature on the planet! The Alligator is the supreme ruler of not only the swamp but of the entire animal kingdom, so strut your ultimate style with Alexa Pulitzer's iconic "King Gator" design.
The women's leather belt can be worn on the hips or at the waist to create different looks. 
Sculpted "King Gator" Buckle 

8.8 L x 5.6 H cm (3.4" x 2.2") 

Made in Italy

5 belt holes 

leather belt is 3.75cm (1.4") wide 
The length of each belt is listed in centimeters. 
European Size to US Size Guide 
75cm - 29.5"

80cm - 31.5"
85cm - 33.5"
90cm - 35.5" 
* Discount Codes do not apply to collaboration items *
You can return your item 14 days from the date you received it.

Items that can't be returned include:
Collaboration Items, Discounted / Sale Items

For all returns, please include the purchased item, along with Proof of purchase and the dustbag. 
see more details here
BENE x Alexa Pulitzer King Gator Leather Belt in Latte Croc